Book now on our site Save on your vacation!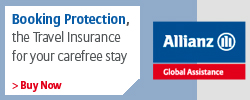 The Cola family welcomes you with sympathy to the Hotel Margherita di Livigno.
The hotel is located on the eastern side of Livigno and thanks to its position, enjoys a spectacular view over the valley and its mountains.
A hotel designed for you and your family
The large terrace outside, in addition to offering you the opportunity to relax in the sun, is also equipped with a space for children, who can play safely away from the road.
A tailor-made holiday in Livigno
Many services, a unique holiday
A holiday between relaxation and adventure
Discover Livigno
Discover Livigno
Proposals, packages and offers
All our proposals for your holiday
Hotel Margherita awaits you in Livigno, in via Teola, 65.